Holidays on Scottish islands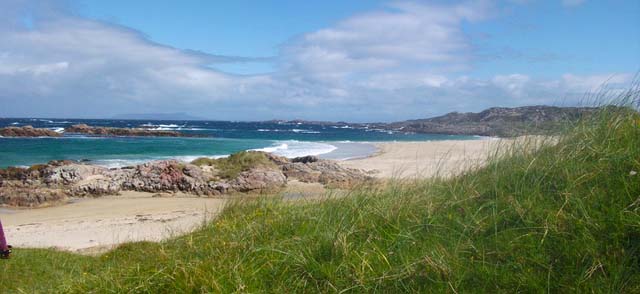 The islands of Scotland are some of the most enchanting places on earth and even the tiniest of them has its own individual character and charm. Dramatic sunsets, spectacular scenery, amazing food and a traditional Scottish island welcome are just a few of the things that await you. There are so many Scottish islands to chose from and a wealth of self-catering properties too, so the choice can be very hard! The Outer Hebrides (Lewis, Harris, North and South Uist, and Barra) have amazing white sandy beaches and vast skies and seascapes. You will hear Gaelic spoken everywhere, which adds to the island holiday experience. They are separated from the Inner Hebridean islands by the Minch strait. Each island is different: impressive mountains and lush glens characterise Arran, making it a haven for walkers and climbers from all over the world. Mull, the second largest of the Hebridean islands is also a popular choice for a family holiday and is easily accessible from Oban. Skye, Islay, Tiree, Coll and Colonsay are also very popular Scottish islands for a holiday as is staying in self-catering on Orkney.
There is great walking on Mull and in the centre is Ben More, a very popular Munro to bag. There are also superb castles to visit: Duart, Torosay and Glengorm. Mull is known as 'Eagle Island' as it is one of the best places in Scotland to see rare white tailed sea eagles and golden eagles. A boat trip is a great way to spot dolphins, whales and basking sharks. You can also take a boat to Staffa, home of Fingal's Cave and puffins in the summer, and also to the Treshnish Isles, home of thousands of breeding seabirds. The island has 300 miles of coastline and the vast white sandy beach at Calgary Bay is a popular spot with families and surfers. There are some fantastic self-catering houses on Mull, including some that overlook Calgary Bay so you can be in the surf or sand within minutes. Tobermory is the main town and the brighly coloured buildings that line the waterfront give it a distinctive character - it also has some great independent shops, pubs and restaurants.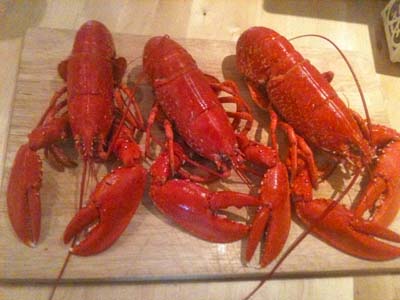 All the Hebridean islands have fantastic food! Buying fresh fish and seafood straight off the boats is a great holiday experience. Cattle and sheep grazing on sandy grasslands and heather hills of the Hebrides produces some of the best flavoured meat you can buy. Stornoway black pudding, Mull Cheddar, and Island Bakery biscuits are now exported throughout the world and there are still lots of small family producers making tablet, chocolate, jams, biscuits, cheese, seasalt and seaweed flakes and many other artisan products. There are many smokehouses dotted throughout the Hebrides, each with a different smoke which flavours their smoked salmon. You could tour between them to see which you prefer: Uig Lodge in Lewis, Stornoway Smokehouse, Asmhunnsuidhe Castle (their smoked venison is delicious!), Hebridean Smokehouse, Salar Smokehouse in South Uist, Tobermory Fish Company, Garden of Skye Smokehouse are some of the best known, but there are new ones opening all the time so you might discover a tiny gem.
Boarding a ferry is part of the magic of an island holiday (the smell of the sea mingling with bacon frying on the Cal Mac ferries is very evocative of the start of the holiday) and many families return year after year to the same island self-catering cottage. Choose from a range of cottages, crofts and houses and experience life on a Scottish island. Hebridean self-catering varies greatly - a thatched cottage on Uist, a former blackhouse on Harris, luxury cottages on Skye, houses on Mull beaches - you will find a superb choice of island holiday cottages here. You may just want to stay!