Scottish Island holiday properties.
Self-catering holiday accommodation on Jura
Isle of Jura
Jura's population is a mere 200 people who are outnumbered by deer 30 to one! In addition to the deer, wildlife lovers will enjoy the wide array of birdlife - over 100 species of birds (including golden eagles) have been recorded, together with regular sightings of seals, stoats and otters.
In 1946 George Orwell took a house in Barnhill and enjoyed an almost solitary existence for two years, during which he wrote the novel 1984. Unfortunately the only access to the house is along a very poor road about 20 miles north of Craighouse and you can't get into the house but for keen Orwell fans it's worth the intrepid visit to see the remote dwelling.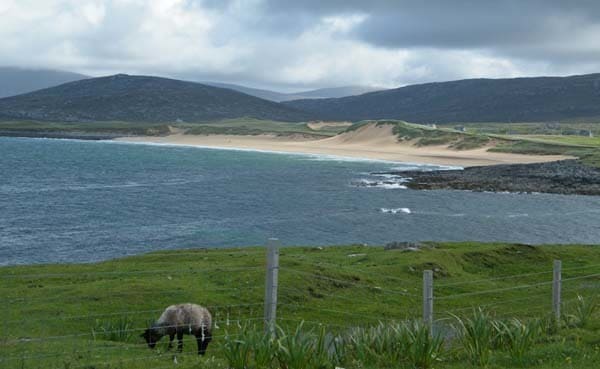 Walking is the order of the day on Jura and one can climb The Paps of Jura which takes about 8 hours. However, the upper slopes are mainly made of scree so it is recommended to wear good walking boots. Keep a keen eye out for adders although it is said that they will move out of your way if they see you first! For those not interested in climbing the Paps, a visit to Jura House is strongly recommended. The gardens boast a stunning of array of antipodean plants, which is quite an amazing sight in rural Scotland! Those on the Whisky Trail will want to visit the Isle of Jura Distillery in Craighouse, which produces a light malt whisky. The first official distillery on Jura was built in 1810 but there is evidence that illicit distilling took place as far back as 1502! It has been expanded over the years but still occupies the same site, draws its water from the same natural source and remains the only distillery on the island. The village itself it wonderfully sheltered and even boasts a couple of palm-trees on the sea-front!