First of all the word "device" relates to the device you are using at the time to access this web site, for example PC, Tablet, Mobile Phone etc.
There is only one cookie used on http://www.scotland-holiday-cottage.com, this is a session cookie (PHPSESSID) and it is a non persistent cookie. The purpose of this cookie is to identify your computer as an entity on the system which then allows the system to work with your device. If cookies are not enabled on your device you will not be able to make an enquiry through this web site.
This a temporary cookie that is deleted from your computer when you close your web browser
The cookies in not used to collect any personal information about you or track your browsing habits.
The cookie is set when you click on this graphic in the site: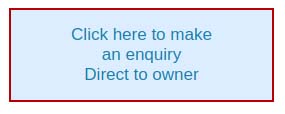 Here at http://www.scotland-holiday-cottage.com we do not collect personally identifiable information about you except for the information that you enter when completing an enquiry form. This information is submitted by you and is not collected covertly by use of cookies.
You can control cookies set on your device through your browser settings, please refer to the "help" button on your web browser to learn how to do this.
Please Contact us if you would like further details.