Tourist information for Orkney self-catering visitors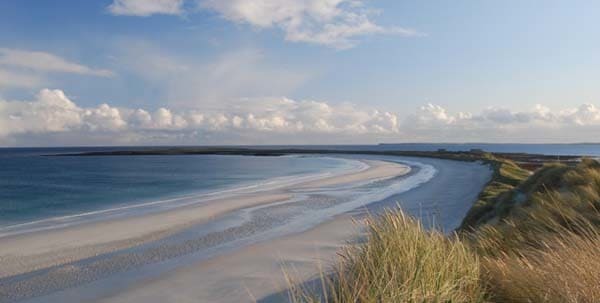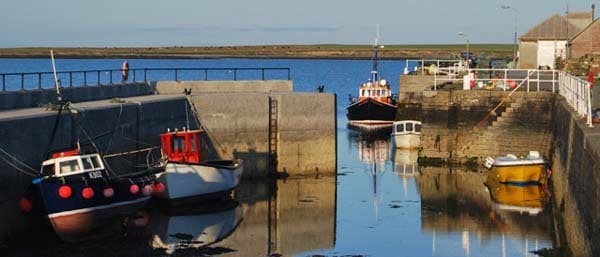 The Orkneys
The Orkney islands lie just north of mainland Scotland and consist of over 70 islands, of which just 18 are inhabited. It is a very special and unique place to visit - with a magical atmosphere quite different from the rest of Scotland.

Neolithic, Bronze Age and Viking ancient monuments are all over the islands with the most famous being Skara Brae, Maeshowe and the great stone cirles at Brodgar and Stenness. More recent historical monuments are found around Scapa Flow, which during both world wars was the headquarters for the north Atlantic fleet. The Italian Chapel at the end of the first Churchill Barrier was built by prisoners of war and is a very moving place to visit.

Orkney is a bird watchers paradise - the site of thousands of seabirds on the sea cliffs is unforgettable. Even non bird watchers will find that they can't help but become interested as the numbers and species are amazing - fulmars, razorbills, puffins, guillemots, kittiwakes, skuas, hen harriers and short-eared owls all come here to breed. Out of the breeding season geese, duck, swans and other waders come in their thousands to feed on the Orkney shoreline.

You will see amazing wildlife in the Orkneys - common and grey seals are everywhere, and different species of whales, dolphins and porpoises are regularly and easily spotted.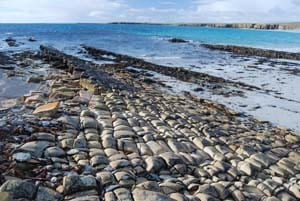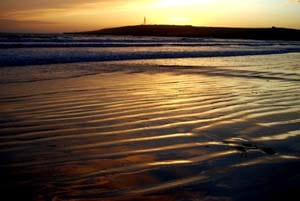 The Orkneys are also famous for great local food - there are some award-winning restaurants serving fabulous local produce and seafood straight from the water. The islands also have some amazing arts and crafts and the quality of the creative output is wonderful - jewellery, knitwear, ceramics, glasswear are all thriving and have international markets.

There are some fascinating diving spots on wrecks in the waters around the islands, and you can also do many other watersports - kayaking, surfing and sailing. Rock climbing (the Old Man of Hoy being a great challenge!), fishing and golf are popular, and cycling and walking give you a chance to explore the stunning countryside.

Kirkwall is the capital of Orkney and is well worth a visit - St Magnus Cathedral, Bishop's Palace and Tankerness House Museum aren't to be missed. Stromness is the only other proper town in Orkney and is very pretty set around a harbour.

Holiday self-catering accommodation on Orkney varies from 5 star cottages to traditional crofts. Renting a holiday cottage on Orkney is fabulous whatever the time of year - it is an enchanting place for a winter short break as well as for a summer holiday. Tranquil and remote holiday homes abound and attract visitors again and again. There are also cottages to rent on some of the Orkney islands away from the Mainland - South Ronaldsay, Hoy and Birsay offer some lovely self-catering cottages as well as excellent B&Bs. One of the most superb Orkney holiday cottages is right on the seashore on Sanday, with its miles and miles of white sand beaches.