Rural and isolated holiday cottages in Highlands of Scotland
Holiday activities and places to visit in Highlands of Scotland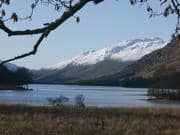 The Highlands of Scotland are the perfect location for an isolated holiday cottage - this is a remote and very beautiful part of the UK. The stunning landscape is idyllic with lochs, glens, rivers, moorland and mountains. The countryside is unspoilt and varied: the mountains of the Cairngorms and the Cuillins, on Skye; stunning empty beaches of Ardnamurchan; wild expanses of moorland in Caithness; ancient pine forests in Strathspey.

There is wonderful mountain climbing and hill-walking, as well as great golf courses, and world-class salmon and trout fishing. The diverse habitat provides home to deer, dolphins, whales, golden eagles, ospreys, sea eagles, and plenty of rare birds and plants - the Highlands of Scotland is a bird-watchers paradise.
Many visitors come here to trace their family roots back to the clans of Scotland - often forced to leave Scotland during the Clearances. There are many local sources in the highlands (including clan museums) which will assist with your genealogy search. Highland Games occur all over Scotland in the summer, and if you are staying in a Highland holiday cottage then check if there are any happening during your holiday. Also try to catch a traditional ceilidh and hear traditional Scottish music.
Self-catering cottages to rent in the Scottish Highlands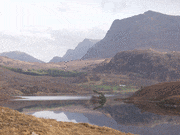 If you want to be totally remote in an isolated cottage then try to rent a Highland bothy - they will provide a completely different experience of a self-catering holiday as they don't have electricity and often are some distance from a road. The Scottish highlands has a wealth of self catering cottages, houses, lodges and castles to rent - we only feature luxury holiday cottages on our site but there is plenty of other accommodation in the area, including luxury hotels and bed and breakfasts.

From Oban you can reach many of the Scottish Islands - where a unique and unforgettable holiday experience can be found, with some of the clearest sea water, sandy beaches and rugged coastlines. The area is famous for the car touring route The north coast 500. Often you will have the beaches to yourself and the more remote you are staying the less likely you are to see anyone!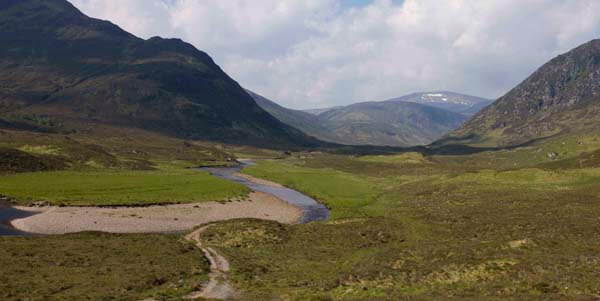 Ferries run from Oban to many of the Islands. Fort William is the largest town in the Highlands of Scotland and is the centre of many outdoor activities. The Highlands are beautiful in every season, and a secluded holiday cottage here will give you the opportunity to explore this fantastic, remote part of Scotland.