Holiday cottages on Harris
Scottish Islands accommodation guide - self-catering on Isle of Harris.
Isle of Harris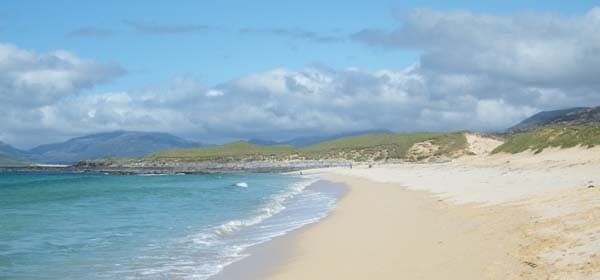 The Isle of Harris is not in fact an island but the southern third of the largest and most northerly of the Western Isles (also known as the Outer Hebrides), most of which comprises the Isle of Lewis. For those searching for a peaceful place to get away from it all, or perhaps a romantic retreat, Harris offers the seclusion of an island with what are thought to be amongst the most beautiful beaches in Europe. Luskentyre Beach - just 10 miles south of the main ferry port Tarbert - is perhaps the best of them.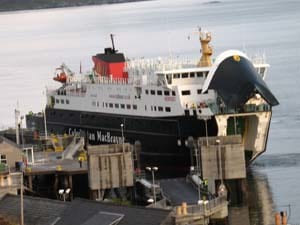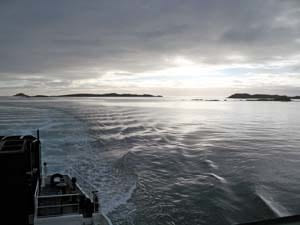 Visitors looking for self-catering accommodation will find plenty here with large, well-appointed houses and 5 star cottages commanding fabulous views of the sweeping white sand. Terraced cottages overlooking the village of Tarbert to the north are the ideal place from which to take a trip to the islands of St. Kilda.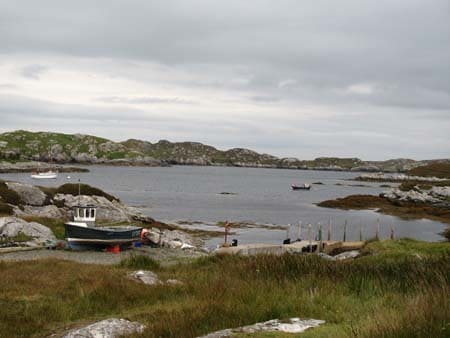 Safe Anchorage Harris
photos of Harris by Alistair Barclay
Picturesque crofters' cottages complete with broadband internet access and all mod-cons offer stunning views across to Skye and Scalpay, whilst those with views of the North Harris Hills offer seclusion with access to local amenities. Caravans and luxury cottages along the west coast of Harris are perfect bases from which to explore Amhuinnsuidhe Castle. Surrounded by 55,000 acres of Trust-owned land and with its own hillside gardens, it's the perfect place to discover the island's beauty and history. Rodel Church, at the southern tip of the island, is perhaps the grandest medieval building in the Western Isles. And while self-catering accommodation here isn't quite so grand, it's certainly comfortable - with prices to match. Golfing enthusiasts might like to try a round near Scarista. Alternatively, the beaches here are perfect for surfing and kite buggying. Self-catering cottages, complete with Jacuzzis and saunas, will do for the body what the views do for the eyes.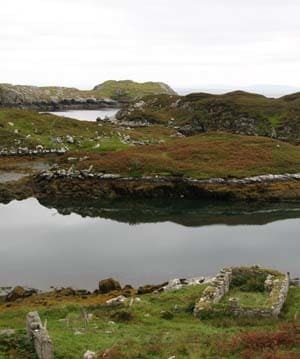 Island of Scalpay - off Harris