Self-catering holiday cottages on Coll and Colonsay
Coll and Colonsay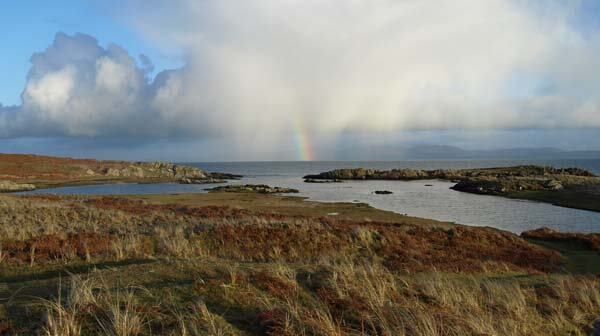 One of Scotland's Inner Hebrides, the island of Coll is 13 miles long and 3 miles wide and home to around 150 people which more then doubles in the summer season when holiday-makers arrive to enjoy this stunning island whilst staying in a holiday cottage on Coll. Four miles west of Mull, it's a holiday destination for those seeking peace and quiet, who enjoy the natural beauty the Hebrides have to offer. The main village of Arinagour sits on the west side of Loch Eathearna and there are plenty of choices for those seeking self-catering accommodation on Coll. Beautiful white holiday cottages, with room for up to 8 people, offer cosy open fires and comfortable furnishings. Prices vary, but are generally reasonable for self-catering on Coll. Coll enjoys a mild climate with frosts and snow a rarity and islanders would declare that Coll is even sunnier than the neighbouring island of Tiree. The best of Coll's beaches are in the west at Killunaig, Hogh Bay and Feall Bay. These are all in easy reach of the main village of Arinagour, as is the restored medieval Breachacha Castle, where Boswell and Dr Johnson once stayed for 10 days in 1773.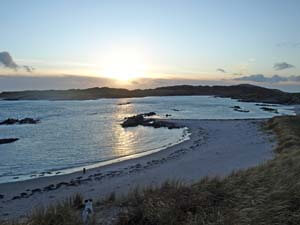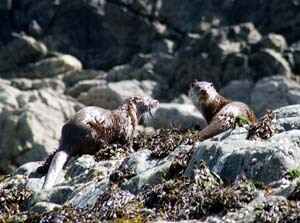 Rent a holiday house on a Scottish Island
Colonsay is a small island with very big views. It has an ancient past and can trace its roots back to 7000 years BC. Most people rent a holiday cottage on Colonsay for its unspoilt countryside and in particular its beaches, which stretch for miles. The beach at Kiloran Bay is described as the best in the Hebrides - many would say the best in Scotland! Stay in award-winning lodges located near to the pier in the main village of Scalasaig, with its shops, licensed restaurants and of course the famous Colonsay Hotel. Restored crofters' cottages offer a glimpse of the past and are surrounded by peaceful countryside. Georgian apartments, Victorian farmhouses and cottages on Colonsay estate reflect a less distant part of the island's heritage as do the tranquil cottages which nestle amongst beautiful woodland gardens. Colonsay House gardens are open to the public and definitely worth a visit if you are renting a self-catering property on Colonsay.