Holiday cottages on Mull, Scotland
Mull is a popular Scottish holiday destination owing to its spectacular scenery, extensive coastline of over 300 miles, and good fishing. Mull is the largest of the Inner Hebrides and is encircled by 300 miles of rugged coastline, with sea lochs and lots of small islands off the west coast. The island also boasts two golf courses at Tobermory and Craignure, which can easily be accessed by a 40-minute ferry ride from Oban. Self-catering cottages on Mull abound and there are also lots of bed and breakfasts and hotels so your choice of holiday accommodation on Mull is huge. Renting a luxury holiday cottage on Mull will provide a good base from which you can explore this beautiful island, which is a very popular Scottish vacation retreat.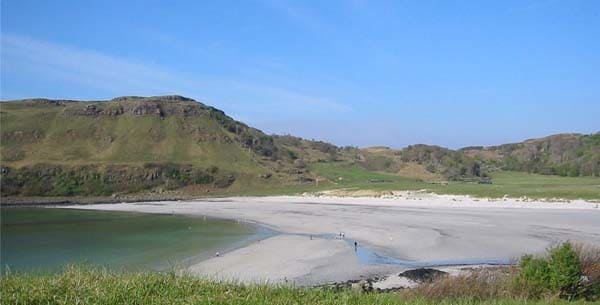 Mull's main town is Tobermory, on the north side of the island, and it boasts picture-postcard, brightly painted houses set around a harbour, which make it truly picturesque. Tobermory is a popular anchorage with sailors and they jostle with fishermen for mooring space. It is a fun and lively place with plenty of ceilidhs in the bars and hotels on the waterfront. Tobermory has a fascinating musuem about Mull's history - well worth a visit. There is also an excellent delicatessen and bakery where you can stock up on delicious food for your holiday cottage on Mull.
In recent years Tobermory has enjoyed a new-found fame as a children's tourist destination because it is the BBC cbeebie's Balamory. If you have ever wondered where Balamory is filmed then now you know! The houses of PC Plum, Josie Jump, Miss Hooley and all the other characters are in Tobermory - but Archie's castle is in fact elsewhere in Scotland. Small children will love a Balamory holiday so if you book a holiday cottage in Tobermory and you will definitely get into your children's good books as they will enjoy many hours exploring their favourite 'coloured houses' trying to find the famous Balamory characters from the award-winning series.

Mull has two fascinating castles to visit: Torosay Castle and Duart Castle. Torosay Castle is a 19th century Scottish baronial style house, designed by David Bryce, and has some magnificent paintings. The beautiful terraced, Italian-style, gardens were laid out by Robert Lorimer, and include a walk lined with eighteenth-century Venetian statues. Children will love arriving on the miniture railway, which runs to Torosay from Craignure Pier (they will also recognise it from Balamory!).
Duart Castle, the seat of the Maclean Clan, is an imposing building and presents all that you imagine from a castle; impressive halls, damp dungeons, grand buttresses and so on. As the Maclean's are still in residence much evidence of the family and their history can be discovered through viewing the family photos on display. After your tour round thecastle, delicious home-made cakes can be sampled in the excellent tearoom.
If you are having a summer holiday on Mull then it is fun to go to a performance at the Mull Little Theatre - it is the smallest professional theatre in the UK and has some excellent productions (book well in advance to be sure of a seat).
If you want to come walking on Mull then you will probably want to climb Ben More - at 3169ft it is the only munro on Mull, with volcanic scree slopes formed over 60 million years ago. There are plenty of other hills to walk in and fabulous coastal walks too. Golden eagles are frequently seen here and seals and otters play in the sea and lochs. Mull has spectacular views and lots of self-catering accommodation, from cosy cottages with log fires to large country houses - you will be able to find whatever type of holiday cottage on Mull you are looking for.