Holiday cottage accommodation in Comrie, Perthshire
Stay in Comrie, Perthshire, Scotland
Comrie can be found to the west of Crieff alog the A85 in southern Perthshire. The River Earn starts at nearby Loch Earn and the valley widens into Strathearn, Comrie is a lovely town centred around the River. There is a peaceful atmosphere, the sun often shines and the local Scottish people are very friendly.
Comrie is a very old established town - Agricola built a Roman Fort here to protect against local attacks. Comrie is also know as 'Shaky Town' because it is on the Highland fault and has encountered many mini earthquakes. Indeed the world's first seismometers were set up in Comrie in 1840.

There are many interesting artisan buisnesses springing up in Comrie. A tea expert Beverly waignwright who writes articles for the local Comrie Quair, sells teas from the garden centre and Art Gallery and the Tullybannocher cafe next door sells her speciality loose leaf teas alongside wonderful homemade cakes. Beverly will be running artisan tea making courses from Scottish grown tea soon, and there are several tea gardens being established in the area that will be providing accommodation from 2017. Cultybraggan Camp - has Nissen huts being converted for small busnesses, bunk houses and accommodation as well, just on the outskirts of Comrie.
Places to stay in Perthshire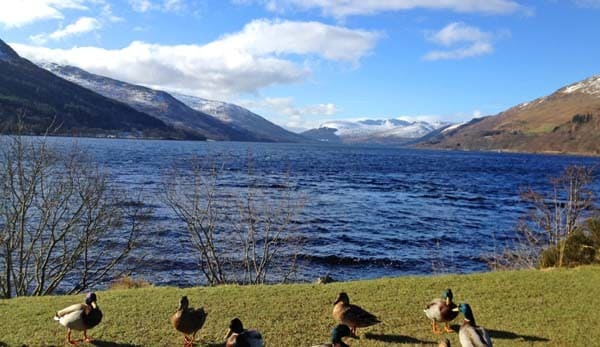 The area around Comrie
Near to Comrie you will find Crieff, Killin, Aberfeldy, Lochearnhead and St Fillans: all beautiful towns with plenty to do and many things to see. So a holiday cottage in Comrie is a brilliant place for a great holiday. Loch Earn and Loch Tay are superb lochs where you can enjoy watersports or walks or just take in their beauty. There are lots of mountains nearby for exhilarating walking, although for a more leisurely activity you can walk the banks of the River Earn.

If you enjoy walking there are plenty of opportunities around the area. The Lednock leads up to the Deil's Cauldron waterfall and on up to the hills above Comrie. Within a small radius there are also some very challenging walks and climbs including Munros.

In the forests in Glen Artney, south of Comrie, Mary Queen of Scots often hunted with Darnley around the time of 1565. This later inspired Sir Walter Scott to use Glen Artney in The Lady of the Lake. This area above Comrie is still beautiful today and there is a wildlife park at Auchingarrich. Just upstream from Comrie is the Drummond Trout Farm offering both great trout fishing and an entertaining day out for the whole family.
Golf in Comrie
Comrie has a challenging 9 hole golf course on the hillside and there are similar 9 hole courses at nearby St Fillans, Muthill. There are also a host of great courses within easy driving distance of Comrie at Crieff, Auchterarder, Gleneagles and Dunblane. Visit Scotland - the Scottish Tourist board have for many years run a Perthshire Highlands Golf Ticket that can be used on 12 superb 9-hole courses, well worth considering if you are on a family golfing holiday in Perthshire.