Holiday accommodation in Crieff, Perthshire
Stay in Crieff, Perthshire, Scotland
Crieff is located in an idillic holiday location in Perthshire amidst some glorious scenery. Crieff offers a flavour of the highlands yet is within reach of Edinburgh and Glasgow. More locally towns such as Perth, Comrie, Muthill, Braco, Aberfeldy and Stirling are all within thirty minutes drive. Being equi-distant from the East and West coasts of Scotland Crieff is a great central base for a self-catering holiday in Scotland.

Crieff is a long established town on the River Earn with a history going back many years. The Romans were in the area but more recently Crieff became an important centre for Drovers bringing sheep from the Highlands down to the lowlands.

There has been a distillery in Crieff for hundreds of years and indeed the oldest in Scotland is still open. Today the Glenturret Distillery is now the 'Famous Grouse' centre, and is a fascinating tour for any visitors to the area to take. There is amazing walks at Loch Turret - a favourite and special place for visitors to go.
Featured Crieff self-catering: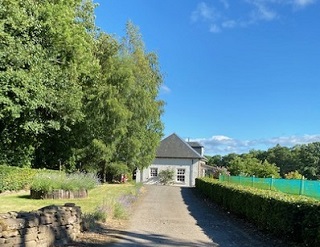 Bedrooms: 2 - 1 Kingsize, 1 superking/twin. Sleeps: 4. Stunning private cottage, walk to Crieff with restaurants, pubs, shops. Base for golf, mountain biking, tennis, walking. Short breaks. Pets welcome.
Pretty, private holiday cottage in a stunning location - furnished beautifully - it's comfortable and well equipped. This quiet peaceful location makes the perfect base for relaxing and animal spotting as well as enjoying sporting activities and walking to town. The vibrant market town of Crieff has wonderful independent artisan shops, an amazing antique shop, a great range of eateries, friendly pubs and restaurants as well as Scotland's oldest Distillery with its Michelin star restaurant. You can perfectly balance self-catering and the odd treat out to enjoy freshly cooked local produce! The cottage is pet friendly and the garden secure.
View property details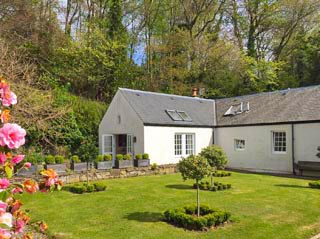 Bedrooms: 2 - 1 double, 1 twin. Sleeps: 4. Crieff 1 mile. Short breaks. Pets welcome.
Very spacious well appointed holiday accommodation in a stunning location near Crieff. Surrounded by farmland, and tea garden - 'A member of Tea Gardens of Scotland'. Stunning rural location hidden from sight yet within easy reach of Crieff. A converted steading in a really beautiful location - tucked away out of sight amongst farmland yet within easy reach of good restaurants and shops. Recently refurbished to a very high standard, it is warm, comfortable and close to many sporting activities and walking distance from a swimming pool. Edinburgh airport is just one hour away and Crieff is the gateway to the highlands - Perthshire offers an abundance of outdoor activities including horse riding, fishing, mountain biking, walking, tennis courts and numerous golf courses and watersports on near by lochs. There are many beautiful gardens and historic castles to visit, and Scotland's oldest distillery is only a mile away. The cottage is walking distance from Crieff, its shops, restaurants, swimming pool, impressive macrosty park, and in August the Highland games. This is a top-quality holiday cottage in Perthshire, superbly equipped to hire for your vacation retreat in Scotland.
View property details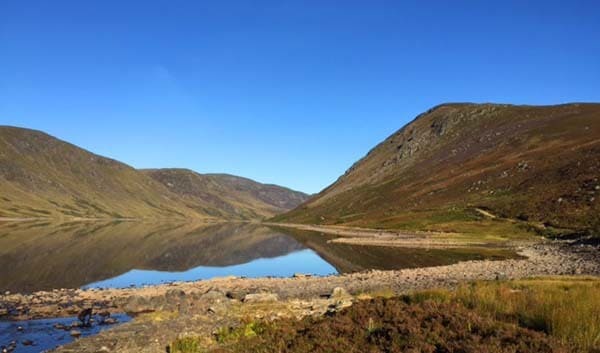 Holiday homes for rent in Perthshire
Lady Mary's Walk Crieff
Lady Mary's Walk is a beautiful picturesque walk through beach woodland which takes you along the banks of the River Earn from Crieff. There are lots of benches to sit on along the walk and the walk is bicycle, wheelchair and pushchair friendly!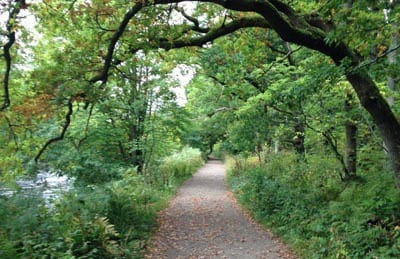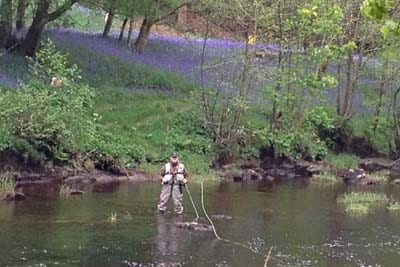 Drummond Castle Gardens
The beautiful gardens of Drummond Castle are nearby and there is a wildlife centre at Auchingarrich which is superb for young children, who are able to get close to many of the animals and see many native Scottish breeds at close quarters.

Crieff is a vibrant town with shops, restaurants, hotels and bars, it is set on a hillside with views over Strathearn and there are some great golf courses in the region - Crieff has a very good parkland golf course and within half an hour there are many other great golf courses such as Gleneagles and Auchterarder.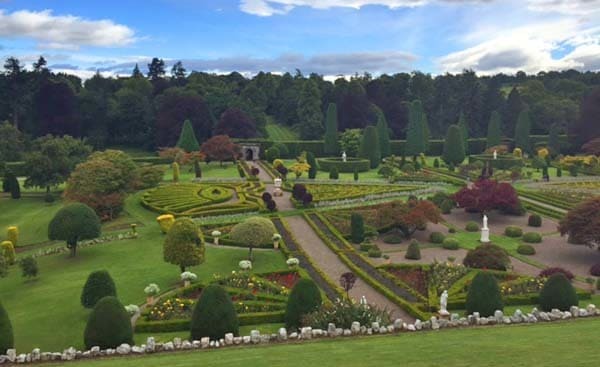 Walking on The Knock, Crieff
The Knock is a wooded hill above Crieff and it offers some gentle walking and some great views across Crieff towards Strathearn. On the west of Crieff you will find Macrosty Park which was opened in 1902. The park is one of the most picturesque in Scotland and it has a fine collection of mature specimen trees and the Turret Burn flowing through it. During the summer it is a lovely place to enjoy a picnic and it has play areas for children. Near to the Park is Lady Mary's Walk which is a glorious beech lined avenue beside the River Earn. It was gifted to the town in 1815 by Sir Patrick Murray of Ochtertyre. You can walk for about 1500m and return or loop back through the countryside. Along the way there is a considerable variety of trees, plants and wildlife to observe.

Rob Roy Macgregor, Robert Burns, Bonnie Prince Charlie, Ewan McGregor and many others from Scotland's colourful history have at one time or another walked Crieff's historic High Street. Crieff is a wonderful place to rent a self-catering property and there is a great selection on this site of holiday accommodation near Crieff as well as in the town centre.
Antiques shop in Crieff
Get a glimpse of one of the very best Antique shops that Scotland has to offer, here in Crieff, Perthshire. Whether you are a browser or buyer - it's well worth a look in this well-liked shop for Antiques, Art and Collectibles!
Ex. Christie's, The Fine Art Society and Muirhead Moffat Antique dealer, Nick Brewster has a friendly and welcoming shop - Kings Street Antiques in Crieff. Specialising in Scottish period furniture - Georgian / Regency, Scottish Contemporary Art 1950's to present.
The shop is decorated with fine period furniture, chairs, day beds, tables, oak coffers, mahogany corner cabinets, cupboards, chest of drawers, dressers, ceramics, vintage brass, clocks, paintings and intriguing smaller items. There truly is something for everyone. As well as an extensive collection of Scottish country house home ware if you are looking for something specific - quality antiques and vintage furniture maybe be sourced especially for you, and delivered anywhere in UK, not just Scotland.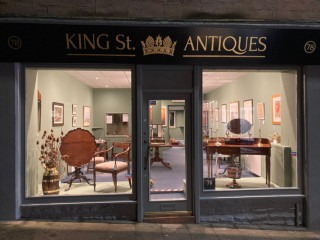 Spa relaxation
On holiday in Perthshire and wanting to relax, invigorate and rejuvenate your body and mind?

Then the ultimate pamper and luxury Spa experience should be explored! Health and Beauty Spa facilities are close by, in Crieff itself, Knock castle ('a haven of tranquility and well-being') and Crieff Hydro ('Get totally pampered with a spa treatment') offer spa, Aromatherapy and beauty treatments and the luxurious 5 star Spa by ESPA at Gleneagles, just fifteen minutes from Crieff, offers traditional therapies and complementary and alternative wellness treatments. Advance booking for holiday periods is advised. This could be the perfect antidote to a walking holiday or simply a spoiling holiday treat.