Holiday cottages in Aberfeldy, Perthshire, Scotland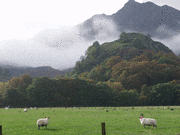 The countryside around Aberfeldy is a microcosm of Perthshire - mountains, lochs and glens. Aberfeldy is in the centre of Perthshire and a really popular area for holiday makers. The town itself is very attractive with interesting independent shops, including an excellent deli and a superb bookshop. The surrounding area is breathtaking and has lots of tourist attractions - if you only have a week's holiday you will want to return the following year for longer!

Dewar's Aberfeldy Distillery Visitor Centre is fascinating and it has a good cafe too. There are great gardens at Bolfracks and Cluny House and other private gardens are open throughout the year. Award-winning Highland Safaris offer wildlife watching tours on foot or in a land rover in the hills above Aberfeldy - a fantastic day out. All in all, Aberfeldy is a great holiday centre and if you rent a holiday cottage in Aberfeldy you won't run out of things to do!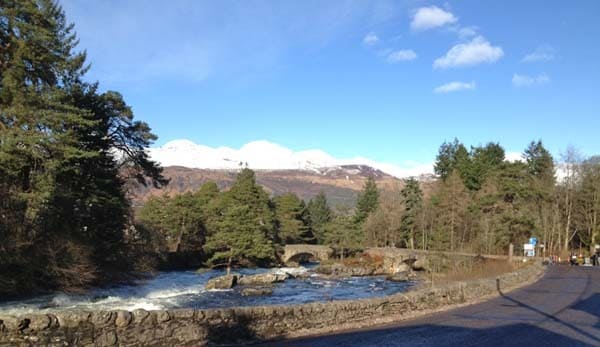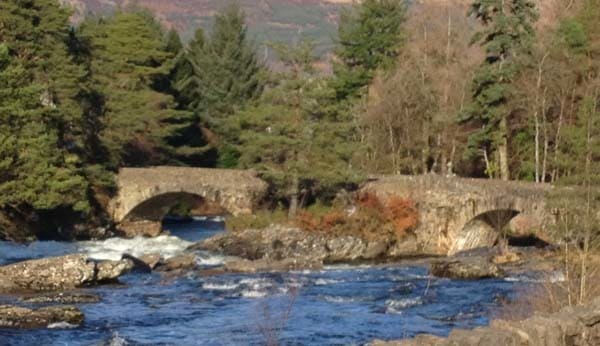 Editors pick holiday cottages in Perthshire
The range of quality self-catering accommodation in Aberfeldy is excellent. Near to Aberfeldy are the villages of Fortingall, Killin, Kenmore, Invervar, Breadblane, Logierait and Dull and there are also houses to rent in them too.
Many outdoor pursuits centre around Aberfeldy - including white water rafting, fishing, hill climbing and outward bound activites - it's the place for an action packed holiday!

The area around Aberfeldy is full of history and there are many very interesting places to visit. At nearby Weem is historic Castle Menzies which dates from 1571. Between the Jacobite rebellions of 1715 and 1745, General Wade's military roads reached the area and many of them are still in evidence today. The bridge over the River Tay near the centre of Aberfeldy was built by William Adam in 1733 and is a well known landmark.

For those that enjoy walking there are many nearby Munros, such as Ben Lawers and Schehallion. There are also gentler walks such as the Falls of Moness and the Birks of Aberfeldy (made famous by Robert Burns). In Scotland you are never far from a golf course and Aberfeldy is no exception. Aberfeldy has its own course and nearby is Taymouth Castle, a picturesque parkland course in the grounds of the imposing country house. From Aberfeldy you are within an hour's drive of Crieff, Gleneagles, Auchterarder or Pitlochry golf courses. Sailing, canoeing, water-skiing and rafting are available on Loch Tay and you can also visit the Scottish Crannog Centre where you will find a replicated ancient home built on stilts in the loch.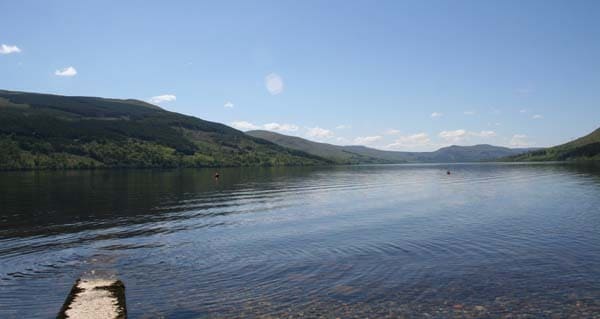 If you enjoy taking in the scenery in your car (or on a bike) then there are some wonderful roads. From nearby Kenmore there is a narrow road that winds up the hillside to the top and the view over Loch Tay is breathtaking. From Aberfeldy head north over the bridge and head down Glen Lyon, a stunning glen. Next cross the hills to Loch Tay and admire the magnificent Ben Lawers as you go past. It's a great area for cycling and there are some excellent off road trails too. Aberfeldy is a perfect place for your Scottish holiday!