Holiday cottages and self-catering accommodation in Dunkeld, Perthshire
Stay in Dunkeld, Perthshire, Scotland
Dunkeld is a lovely little town on the River Tay in a deep wooded valley in the heart of Perthshire. Dunkeld is largely 17th century town with lovely buildings and a market square. The centrepiece of Dunkeld is the Cathedral which is on the banks of the River Tay.

Things to do in Dunkeld
Dunkeld is about twenty miles north of Perth on the A9 and has been a popular tourist town for many years. Birnam is across the river from Dunkeld and further north you will come across Pitlochry and Aberfeldy. Crieff and Blaigowrie are to the east and west.

There are plenty of things to do in Dunkeld from fishing and walking to golf and stalking. Whatever your interest you will be able to enjoy a relaxing holiday in a cottage in Dunkeld, the town centre is very welcoming with lovely shops and several coffee shops.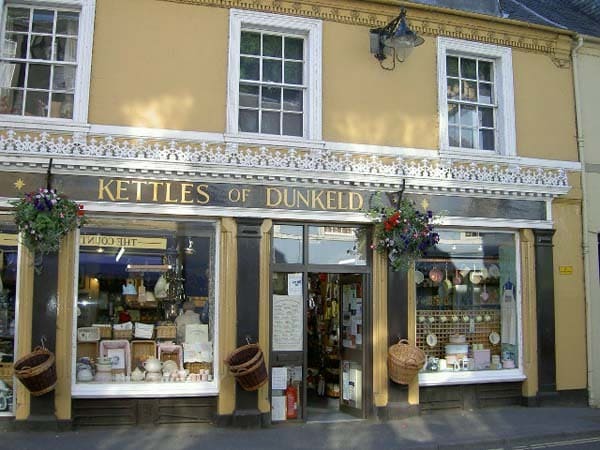 Dunkeld town
The town square sometimes hosts a local market on its beautiful cobbles. The houses are beautiful, large houses and homes can be seen up towards the hills behind Dunkeld, and many of the town houses look on to the river or the town square which has a unique charm.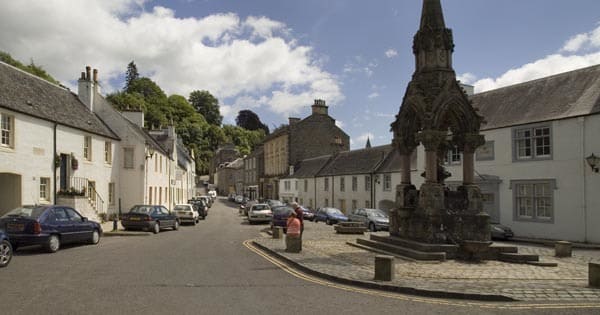 Dunkeld dates from 600 ad when a monastery was founded, by St Columba. Pictland and Dalriada merged in 843 to become the kingdom of Alba and Columba's sacred relics were moved from Iona to Dunkeld in 849. Kenneth I held court in Dunkeld making this his joint capital with Scone. The Catherdral was begun in 1235 and extended in 1406. However, in 1560 it was sacked by a Reformation mob. The original gates were for the Dukes of Atholl.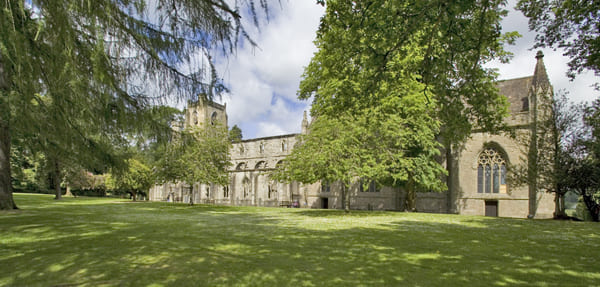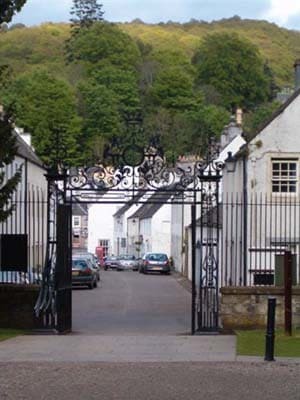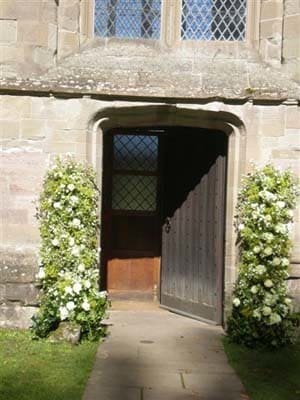 After the Battle of Killiecrankie (nearby) in 1689 the victorious Jacobites attacked Dunkeld which was in Government hands (the Cameronians). The battle destroyed most of Dunkeld and so much of present day Dunkeld was built after this date.

On the west bank of the River Tay lies Birnam whose woods feature in Macbeth. Near to Dunkeld is the 18th century Hermitage, a dramatic folly above the River Braan that was built by the Duke of Atholl. It is now a National Trust of Scotland site.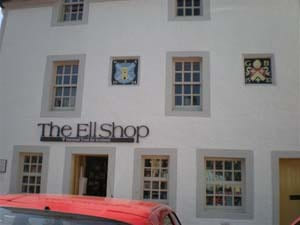 An Ell is a measuerment for cloth.