Perthshire Gardens and Tea Gardens
Stay in Perthshire and visit beautiful Scottish gardens and tea gardens
Perthshire teagardens
Tea Gardens of Scotland have gardens in Fife, Perthshire and Angus - although this project is still immature, some gardens have tea tours Tea Tours some in restored walled gardens, and some smaller tea gardens have holiday accommodation on site.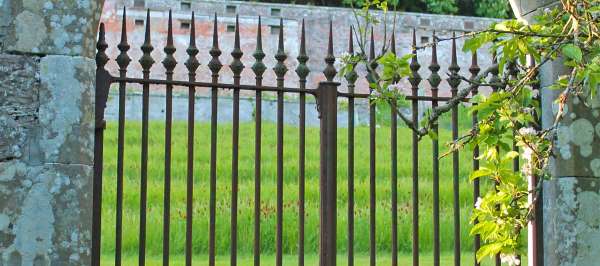 Cluny Gardens, Aberfeldy
Open March to end October.
Cluny Gardens are wonderful wild Highland woodland garden, overlooking the Tay Valley, with plenty of Himalayan influence.
Bolfracks Garden, 2 miles from Aberfeldy
April to end October.
Bolfracks Garden has a huge collection of trees, shrubs, perennials, & bulbs. The gardens extend to 4 acres overlooking the upper Tay valley in Highland Perthshire. Bolfracks belongs to Scotland's Garden Scheme.
Blair Castle
Blair Castle gardens are at Blair Atholl off the A9, 5 miles north of Pitlochry.
the Hercules Garden at Blair Castle is approx 2 acres and is a beautiful restoration of the formal original walled Jacobean garden.
Drummond Castle Gardens, Crieff
May to end October.
Drummond Castle Gardens are one of Europe's finest formal gardens, just half a mile from Crieff, right in the heart of Perthshire. Drummond Castle Gardens has a magnificent Victorian Parterre. A recent claim to fame was when the gardens were featured in the film Rob Roy.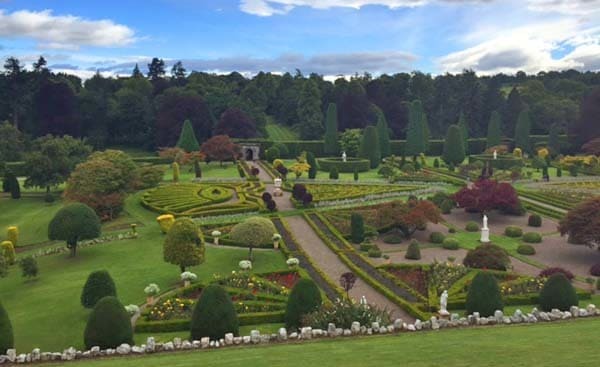 Bells Cherrybank Centre, Perth
May to September.
Bells Cherrybank Centre, are the Pride of Perth Exhibition < the Scottish National Heather Collection.
Branklyn Garden - National Trust for Scotland.
Branklyn Gardens aren the A85, Dundee Road, just as you leave Perth on the left. Open year round.
Branklyn Gardens attractive little garden in Perth was once described as 'the finest two acres of private garden in the country'. Contains an outstanding collection of plants, particularly rhododendrons, alpines, herbaceous and peat-garden plants, which attracts gardeners and botanists from all over the world.
Scone Palace
Scone Palace - The Lawns and Formal Gardens and maize. Scone Palace has a Wild Garden and Pinetum, separated from the Palace by the ancient Gateway of Scone. The Pinetum originated with the planting of exotic coniferous trees in 1848, peacocks roam on the lawns and the unique Murray Star Maze is great fun.
Scottish Plant Collectors' Garden, Pitlochry
Scottish Plant Collectors' Garden is part of the Pitlochry Festival Theatre complex. A tribute to the Scottish unsung botanists who chartered the botanical world. They include David Douglas 1799-1834 and John Fraser 1817-1895.
Perthshire gardens to visit
There are other private Perthshire gardens to visit that are open occassionally to the public through Scotland's Garden Scheme and are well worth a visit when you are on holiday in the area.