Accommodation near Fort William, West coast of Scotland
Holiday activities and places to visit when staying near Fort William
Fort William sits on Scotland's beautiful west coast in the shadow of Ben Nevis and is known as the outdoor capital of the UK. Stunning beaches, glens, mountains, forests and lochs are all in nearby. Whether you're going to climb Ben Nevis, hike along the West Highland Way, visit the mountain resort of Glencoe or simply relax in the local surroundings, there's more than enough for you to do and great places for you to stay. The choice of holiday accommodation near Fort William is extensive - chalets, lodges, crofts, cottages, houses and castles - just take your pick from some of the best Scottish self-catering properties.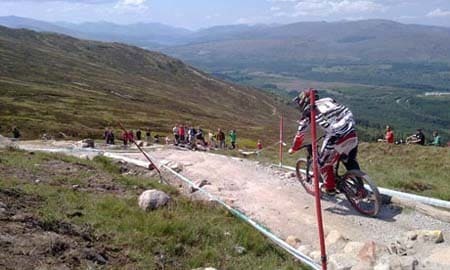 Fort William gets very busy in the summer and the number of visitors has swelled even further in the wake of films such as Braveheart, Rob Roy and Harry Potter. Mountain biking in particular is a very popular pastime, and self-catering accommodation is available close to Fort William's downhill mountain biking tracks at Nevis Range, where the UCI Mountain Bike World Cup thrills spectators every year. In the winter the Nevis Range offers some superb skiing and snowboarding - it caters for beginners as well as experienced skiers who enjoy the challenge of going off-piste in the Back Corries. Glencoe also has great skiing and snow sports as well as superb walking. Glencoe is a location in Outlander so is a very popular place to visit for fans of the programme.
Ben Nevis is the highest mountain in the UK and many people come to Fort William to walk to the summit, but you can enjoy exploring the lower slopes of the mountain and taking a mountain guide adds to the adventure. A holiday in Fort William is ideal for those looking for high adrenaline adventures but is also great for a quieter break - gentle strolls ending in a tea shop with delicious home made cake perhaps! Lochaber is wonderful for rock climbing and mountaineering with Ben Nevis and Glen Coe offering something for all levels.
Self-catering in Highlands
There is a huge variety of places to eat and drink in Fort William - perfect if you want a break from cooking on your self-catering holiday! Local ingredients include fresh seafood and wild game, as well as speciality cheeses and locally smoked salmon. Local whisky and beer are to be found in the characterful pubs - many with open fires and live traditional music. A Fort William holiday cottage is ideal for exploring all that this stunning part of Scotland has to offer.