Galloway Holiday Cottages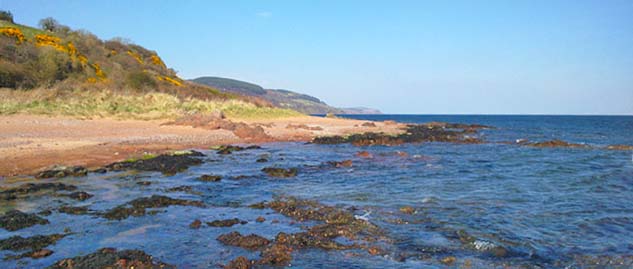 Visit the south west of Scotland and book a quality self-catering holiday in Dumfriesshire, Galloway, Lanarkshire or Ayrshire. This is a relatively undiscovered corner of Scotland and as such is quieter and less touristy then other areas. It is that unspoilt quality that draws people back year after year - once you have discovered Galloway self-catering then you will no doubt come back too! There are glorious beaches and tranquil countryside to explore in this friendly and magical part of Scotland.
It is also home to Wigtown (Scotland's Book Town) and Castle Douglas which is Scotland's Food Town. Whilst these tags are in effect a marketing hook from Visit Scotland the fact remains that Wigtown has lots of fascinating second-hand bookshops and Castle Douglas has some excellent delis and restaurants so both deserve their accolades. Dumfries and Galloway produces some excellent local food - the lush pastures are perfect for cows so top quality ice-cream and cheese are produced locally. Also Kirkudbright has a producer of excellent pates and terrines which are sold throughout the UK. Seafood and fish are caught in the Solway Firth and you can buy them straight off the boats and take the freshest fish back to your holiday cottage for supper!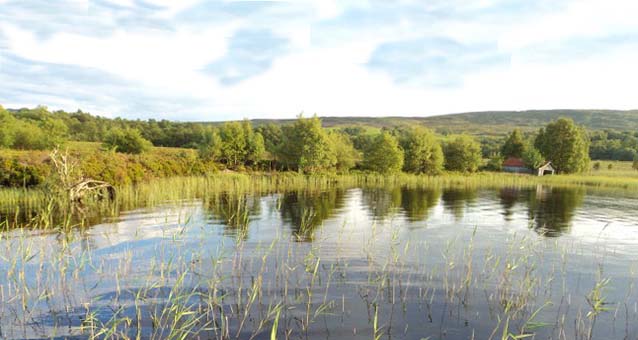 There is a wonderful choice of high quality self catering accommodation in Galloway, Ayrshire and Dumfries-shire. You can choose from a range of excellent rental properties in Galloway, some with extra facilities such as self-catering with an indoor swimming pool or a holiday cottage with a tennis court. Renting a cottage with a swimming pool (indoor or outdoor) or a tennis court provides an extra element to your holiday and a swimming pool or tennis court can entertain children and teenagers for hours - a relaxing holiday for all! Short breaks, romantic weekends or family holidays can all be catered for when you choose a luxury Scottish self-catering holiday in Galloway. Fishing holidays in Dumfries and Galloway are popular as the hill lochs are magical places to catch a brown trout and some also hold pike, perch, rudd and roach. There are some excellent salmon fishing rivers in Galloway and Dumfriesshire - the River Nith and the Esk are some of the best salmon and sea trout rivers in Scotland - the River Bladnoch in Wigtownshire and the River Annan in Dumfriesshire are also popular with fishermen.
Thornhill is a good place to stay if you want to visit Drumlanrig Castle - the stunning home of the Dukes of Buccleuch which has a magnificent collection of silver and furniture. The estate has activities throughout the year, many of which are aimed at families. Near to Thornhill village is Moniave which is famous for its association with artists such as Andy Goldworthy and The Glasgow Boys. The selection of Scottish cottage holidays in the south west is wonderful and as you book direct with the owner you will be sure of a great price. There is castle accommodation, houses by the sea to hire, lodges in the Galloway countryside, big holiday homes sleeping over 20, romantic honeymoon cottages for two - Galloway has a huge selection of gorgeous holiday cottages to hire. Exploring Scotland from a luxury self catering cottage (by car, foot, bicycle or horse-back) will give you a memorable holiday - the fabulous unspoilt beaches, hills and lochs of the south west Scotland are just perfect. Moffat is a great centre for a holiday here - many walkers like to base themselves in this thriving town with a great selection of accommodation and lots of cafes and restaurants. Moffat also has an 18 hole golf course which is surrounded by stunning scenery.
The coast of the Solway Firth has long been popular with holidaymakers - the sandy beaches and rocky coves are ideal for sandcastles and exploring rock pools. Inland are the empty Galloway Hills and the Galloway Forest Park - with its lack of light pollution it is the first national park in the UK to be awarded Dark Sky Park status so don't miss star-gazing here - a breathtaking experience. The western corner of the region is Wigtownshire, with its fine county town of Wigtown, situated to the east of Stranraer. The Southern Upland Way runs through Newton Stewart and the town is known as the gateway to the Galloway hills and the Machars. Stranraer lies on the shores of Loch Ryan and is the second largest town in the southwest region (Dumfries being the largest) and is the ferry port to Northern Ireland. Carsluith is on Wigtown Bay, south east of Creetown and Carsluith Castle (between Gatehouse-of-Fleet and Newton Stewart) is well worth a visit and don't miss visiting the excellent smokehouse that's adjacent to it. The south west of Scotland is an amazing place for a holiday - beautiful scenery and a wonderful absence of people so you really feel you've got away from everything.