Surfing holiday in Scotland - try Thurso
Ride the waves and surf in far north Scotland near Thurso.
The most northerly town on the UK mainland, Thurso is the ideal base for a self-catering holiday. Nestled in the beautiful and sheltered Thurso Bay, the town looks out over the Pentland Firth to the Orkney Islands and the famous Old Man of Hoy - the UK's tallest sea stack and a favourite of dare devil rock-climbers. With origins dating back to Viking times, Thurso's fascinating history can be explored in the town's fantastic visitor centre, Caithness Horizons Museum and Art Gallery. The centre incorporates a museum, tourist information centre, gallery and cafe and explores the local history and culture. A thriving town, Thurso boasts a cinema, bowling alley, swimming pool, squash and tennis courts. Sample the freshest local seafood in acclaimed restaurants, cafes and cosy pubs. Drop by Thurso's Swanson Gallery, a treasure-trove of local art and touring exhibitions, or watch a demonstration at the local glass-blowing studio, Glass Creations. Lots of amazing crafts people and artists work in and around Thurso - many open their studios and workshops to the public and welcome visitors.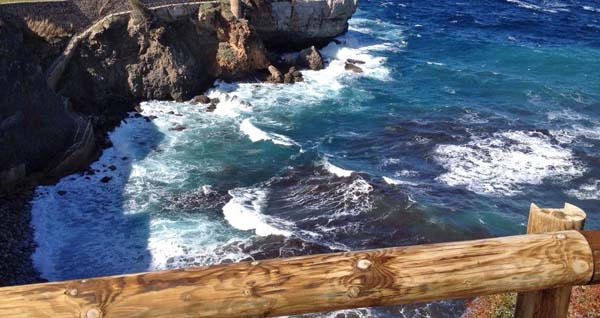 Beginners and experienced surfers love holidaying in Thurso
Nature-lovers are spoiled for choice, with a huge range of coastal paths available to explore the rugged, dramatic coastline. Take a wildlife boat trip from Thurso harbour or nearby Scrabster, and experience an exhilarating and unforgettable encounter with the natural world. Thurso has also become a favourite spot for surfers, with the sport's elite regularly gathering for the O'Neill Coldwater Classic, a world championship event open to the world's top surfers. Surfing enthusiasts should head to Thurso East for the most challenging waves, while beginners and beach-lovers shouldn't miss Dunnet Bay, with its 4 miles of white sands and gentler surf. A holiday in Thurso would not be complete without a day trip to the incredibly beautiful Orkney Islands, with ancient monuments, tranquil beaches and unforgettable scenery all waiting to be discovered.