St Monans and Pittenweem accommodation guide - seaside self-catering in Fife.
Stay in St Monans
Once it made its living from fishing, but now the quiet, picturesque village of St. Monans (sometimes spelt Monance) has become a haven for tourists; with its wonderful scenery, cliff-top views and the ruined castle of Newark it's easy to see why. An hour's drive from Edinburgh and only ten minutes from St Andrew's golf course, the village is the perfect place to drive your cares away. For those looking for self-catering accommodation, there's plenty of choice in and around the village. Holiday lets along the coastal walk, as well as the nearby caravan park, are ideal places from which to explore the windmill, the castle, the cliff-top church, the restaurants and pubs. Victorian town houses are available just a short walk from the beach, and harbour-side cottages, originally built for the fisherman, offer a glimpse of the past but with all the comfort and convenience of a modern home.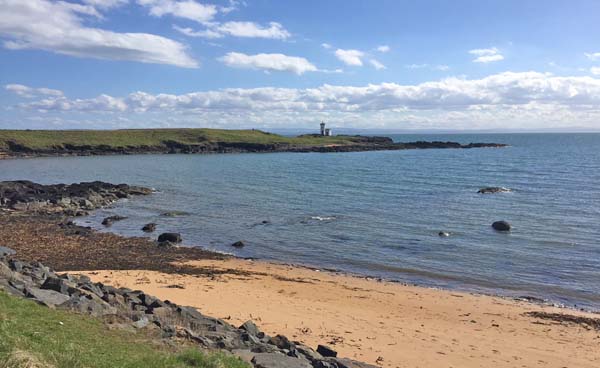 Stay in Pittenweem
A short distance up the coast, Pittenweem ('Place of the Caves' in Gaelic) is one of Scotland's best-preserved towns. Small and secluded, this historic and thriving fishing port with its winding streets and alleyways will take you back to its ancient past while keeping you entertained in the present. On your list of sights will be St. Fillan's cave, where the 8th century hermit spent much of his life. Self-catering accommodation for tourists is, however, far more commodious. Harbour side houses, apartments in listed buildings and cosy terraced cottages are perfect bases for watching the boats come and go or exploring the town. With its beautiful views and wonderful light, Pittenweem is also popular with artists and the town has many galleries. The gastronomic arts are also important here, and when it comes to seafood the name Pittenweem is a byword for quality.