Elie self-catering holiday homes.
Holiday guide for beach holiday in Fife
Taking its name from Ailie of Ardross, Elie is a popular holiday resort on Scotland's east coast, in the East Neuk of Fife. To the east of Elie is a place called Ruby Bay, so called on account of the garnet and red gemstones which still wash up there. Though you might not be lucky enough to find one, you won't go home empty handed, for the town of Elie is a gem itself. Located at the eastern end of an award-winning, mile-long sandy beach, situated between two rocky areas of coastline, it enjoys a climate that's low on rain and high on sunshine.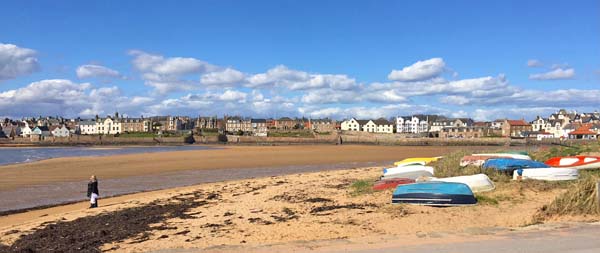 Pier jumping off the harbour wall at Elie is a great pastime for many visitors, and when the tide is out the sandy beach is vast.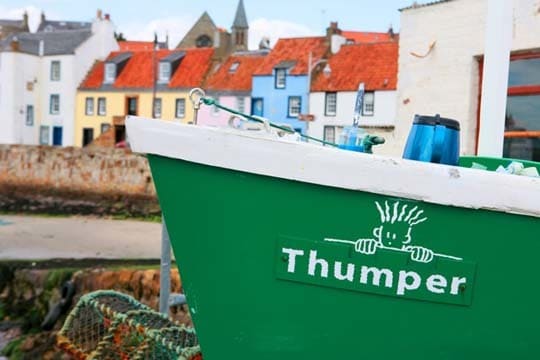 Rich in history, Elie offers an extraordinary range of places to stay, with self-catering rooms or cottages in and around a castle, as well as stunning apartments and houses set in a 17th century listed manor house and grounds. Beautiful large houses in Elie centre are ideal for large groups or families, while for those with more modest tastes, Elie offers everything you'd expect from a traditional seaside holiday town. Families can enjoy the comforts of home with a range of deluxe holiday homes, many with gardens for the children to play in - you can even stay in a converted Victorian wash house! Modern terraced cottages and detached houses bordering Elie golf course are well-placed for golfers while apartments in the centre of town are ideal for those wanting to enjoy the town's other attractions; not least the beach-cricket, organized by the local 'Ship Inn' (a family pub right by the sea that serves great food). If you're more energetic, you can try your hand at canoeing, sailing, windsurfing or waterskiing, or take the stunning Elie Chain Walk along seven spectacular miles of the Fife Coastal Path. If you don't have a head for heights, you might prefer a trip down the Millennium cycle path before heading home.