Peebles self-catering properties in The Scottish Borders
Peebles
Situated in the Scottish borders alongside the beautiful River Tweed with its backdrop of hills and forests, Peebles is an idyllic getaway for those on a self catering holiday. Famed for its salmon fishing, Peebles is also notable for its independent shops and restaurants.
Choose a stately guest house or rent an apartment in Peebles town centre. Take in majestic views over the landscape from a chalet or cottage just a short distance from the outlying villages. An inn provides a more lively atmosphere and makes for the perfect opportunity to mix with the locals.
Holiday homes to rent in Pebbles and The Borders of Scotland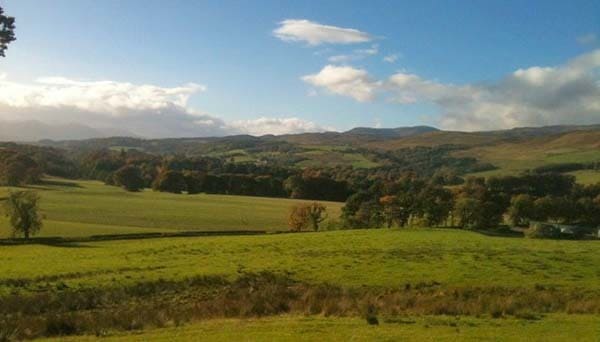 A Royal Burgh since 1152, Peebles is a cultural focal point for many of the border towns. Take part in one of several annual celebrations held here; from the historic Beltane Festival to the Rugby Sevens Tournament, Peebles thrives with tourists all year round. Book tickets to see a touring show at the Eastgate Theatre & Arts Centre, sample fine cuisine from a wide selection of award-winning restaurants or simply unwind with a pint in a quiet tavern.
Peebles town centre offers a wealth of interesting and ancient architecture; medieval closes, spiral towers and imposing buildings have been preserved over the centuries. Peebles is an ideal holiday destination for getting outdoors and experiencing Scotland firsthand. Go kayaking along the River Tweed or hike the hillside trails. Join a guided tour of the surrounding woodland and visit the 14th century Neidpath Castle. More leisurely pursuits include horse riding or fishing in the salmon-rich waters. Play on the Scottish fairways at Peebles Golf Club or try a daring downhill bike trail at Glentress.
Visitors can reach Peebles by a picturesque and direct road link. With a thriving town full of shops, pubs and restaurants as well as a vibrant cultural calendar, Peebles is a superb destination for a self catering break.