The Lothians
What to do on your self-catering holiday in East Lothian, Midlothian and West Lothian, Scotland.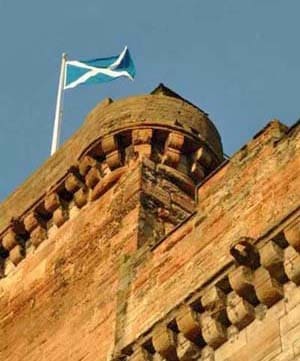 Entering the Lothian region from the Borders, you come over the Lammermuirs or Pentland Hills and can see the farmland laid out before you. Golf is East Lothian's main sport with the world-famous Muirfield golf course at Gullane. The East Lothian coast is a paradise for nature lovers, with wonderful bird-life, nature reserves and great sandy beaches. Tantallon Castle is a dramatic, ruined castle on the edge of the cliffs - one of Scotland's finest ruins and well worth a trip if you are renting a self-catering cottage in East Lothian. The Bass Rock is a volcanic island which you can visit by boat from North Berwick. It is a must for bird-watchers as the gannets, gulls, puffins and guillemots find it a haven. The Seabird Centre in North Berwick is a must and you can even see the puffins on their webcam if you don't want to take a boat trip!

North Berwick is a busy Scottish town in the summer and it is worth climbing North Berwick Law for the fabulous views over the sea and Lothian countryside. Dirleton is one of the prettiest villages in East Lothian and if you are staying in a holiday house in East Lothian then do visit it - also nearby Yellowcraig, a wonderful sandy beach with fabulous sand dunes for children to play in. Gullane holiday homes are popular for those wanting to play at the famous Muirfield golf course, which attracts those coming for a Scottish golf holiday or to watch the Open. The fabulous Gullane sandy beach and other local golf courses make it a great holiday destination. Aberlady used to be a thriving port but now its pretty pantilled cottages and Gosford Sands attract lots of holiday-makers. This is a very popular holiday coast as so close to Edinburgh and many of the seaside houses and cottages are available for rent or are bed & breakfast accommodation.
Self-catering close to Edinburgh in the Lothians
Hopetoun House, just west of South Queensferry, is one of Scotland's most magnificent mansions. Built at the beginning of the 18th centrury it was rebuilt and enlarged by William Adam and his sons. It is an inspired piece of architecture and the gardens were modelled on those at Versailes. This is a top Scottish visitors' attraction. The House of the Binns is another fine house looking over the Firth of Forth - now in the care of the National Trust for Scotland. Linlithgow Palace is one of Scotland's most poignant ruins and birthplace of Mary Queen of Scots - another major tourist attraction in West Lothian and not far from Edinburgh. Midlothian is home of the famous 15th century Rosslyn Chapel at Roslin - which featured in the Da Vinci Code book and is a must visit for fans!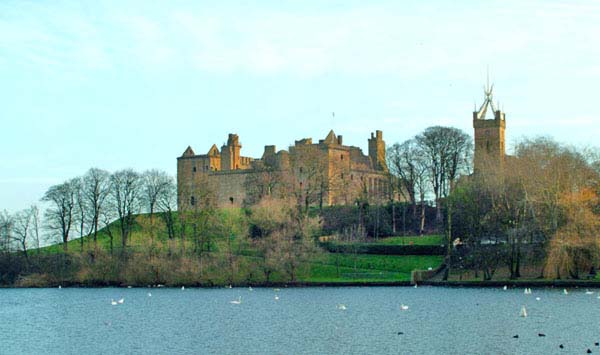 South of Edinburgh is
Haddington
, a very beautiful, unspoilt, little town with some excellent shops and a monthly farmers' market. South and east of Haddington is the Lammermuir Hills - with some wild moorland and great walking. East Lothian has some very pretty towns, fabulous houses open to the public and excellent restaurants and pubs.
East Lothian food
and drink producers have got together to showcase the gastronomic delights of East Lothian so if you are self-catering here you will have plenty of local produce to choose from as well as great places to eat out. Renting a holiday cottage in the Lothians also means you can easily visit Edinburgh, the capital of Scotland, and there are quick trains into the city if you don't want to drive.