Location of
Brachkashie, Fort Augustus , Loch Ness, Inverness-shire
Sleeps 5: 3 bedrooms - 1 kingsized/twins, 1 twin, 1 single. Fort Augustus. Sorry - no pets.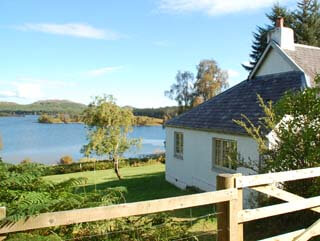 Use the controls on the left of the map to zoom in and out.
You can also drag the picture about with your mouse.
Holiday activities near Fort Augustus , Loch Ness and things to see around Inverness-shire
From the owner...top personally recommended things to do / places to eat while staying....
To do
Visit / Loch Ness. Able to walk from the cottage to the banks of Loch Ness
Fall of Foyers
Fort Augusts and the Caledonian Canal. Just 8 miles from the cottage.
Climb Ben Nevis - Fort William just 40 mins drive from the cottage.
Fort William to Mallaig Jacobite Train journey.
Mountain biking. Good bike hire in Fort Augustus from Girvans Hardware shop.

Places to Eat
Dores Inn at Dores on the Bank of Loch Ness.
The Lovat Arms Hotel in Fort Augustus.
The Whitebridge Hotel, Whitebridge. 2 miles from the cottage
The Craigendarrach Hotel overlooking Loch Ness