Location of
Ormidale Mill, Ormidale, By Glendaruel
9 Bedrooms: 5 doubles, 2 small doubles + bunks, 1 large double/triple, 1 bunk room for 5. Sleeps: 14 +8 children. Dunoon. Pets welcome. Short breaks available.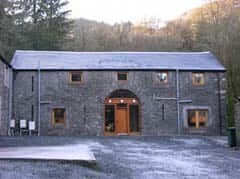 Use the controls on the left of the map to zoom in and out.
You can also drag the picture about with your mouse.