Location of
Rose Cottage, Strontian , Ardnamurchan
Bedrooms: 2 (1 double, 1 twin/super-kingsized, 2 additional single beds available). Sleeps: 4 + 2. Fort William 23 miles. Well behaved dogs welcome. Short breaks. Wheelchair accessible. Sleeps 12 with adjoining Bluebell Croft.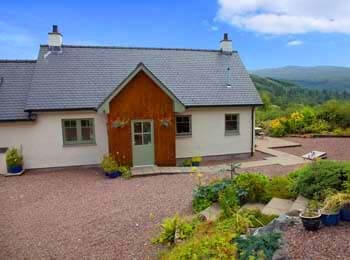 Use the controls on the left of the map to zoom in and out.
You can also drag the picture about with your mouse.
Holiday activities near Strontian and things to see around Ardnamurchan
Owners top tips of things to do - places to see when staying at Rose Cottage

There are lots of places to eat out close by.
Walk in the Ariundle Oak Woodlands
Visit Sanna Bay or Castle Tioram with a picnic
Garbh Eilean wildlife hide
Climb Ben Nevis, Ben Resipole or Sghurr Dhomhnuill
Visit Kendra Bay and the Singing Sands
Take a boat trip on Loch Sheil

There are so many things to do that choosing a short list is very difficult!