Location of
Capercaillie and Stob Binnein Cottages, Crianlarich, Trossachs
2 identical cottages. Each - Bedrooms: 4 (1 king ensuite, 1 king, 1 double, 1 twin). Sleeps: 8/16. Crianlarich. 1 small pet by arrangement. Short breaks welcome.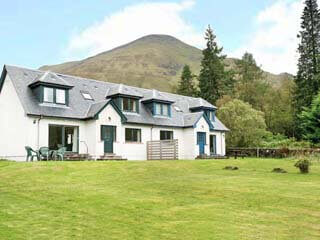 Use the controls on the left of the map to zoom in and out.
You can also drag the picture about with your mouse.