Location of
The Cottage at Mackays, Durness, Sutherland
Bedrooms: 3 - 2 double, 1 twin. Sleeps: 6. Ullapool and Thurso - 1 hour. Dogs welcome. Weekend/short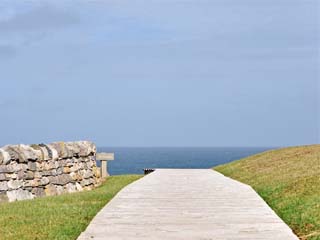 Use the controls on the left of the map to zoom in and out.
You can also drag the picture about with your mouse.
Holiday activities near Durness and things to see around Sutherland
Top 5 must do suggestions - things to do/see when staying at Croft103
- Lotte Glob, Ceramic Artist. Smoo Cave, Marine-life encounters with otters, seals and dolphins from the shoreline, turquoise waters and white sands at Ceannabeinne Beach, hike up Ben Hope, Horse-riding or surfing!