Fabulous holiday houses in Nairn find sea views from every window
Award-winning sandy beaches and a championship golf course find a
a perfect holiday home for a family on vacation or a golfers break in Scotland
- there is another golf course a mile away so an ideal location perfect for visiting both Speyside and the Highlands.
Editors choice places to stay in Speyside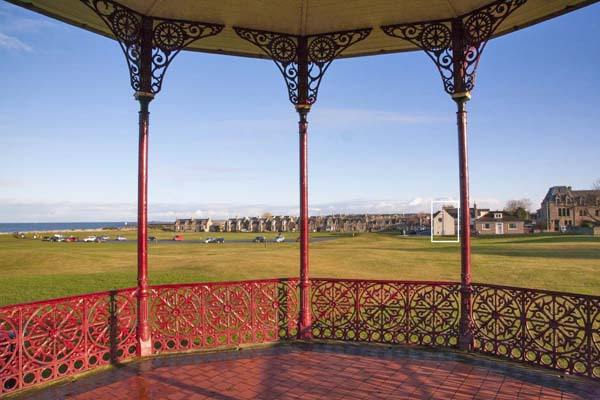 Fina a cottage near Nairn, Highlands
Nairn is a delightful seaside town on the Moray Firth, known for sandy beaches, two 18-hole championship golf courses and its many restaurants, bars and coffee shops. It's been a popular holiday destination since Victorian times and is one of the driest and sunniest places in Scotland. Cawdor Castle, Culloden Battlefield and Fort George are nearby and Inverness, capital city of the Highlands, is less than 30 minutes away by car.
The area is well known for forests and wildlife, with deer and dolphins commonly sighted. Nairn is within an hour's drive of the Cairngorm National Park, Loch Ness, and the many whisky distilleries of Speyside. Walking, cycling and fishing are just a few of the ways to enjoy the great outdoors around Nairn - the countryside is stunning!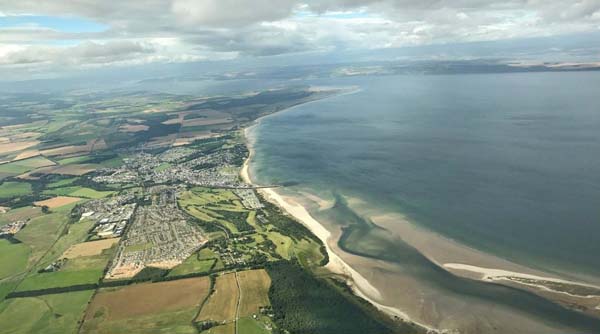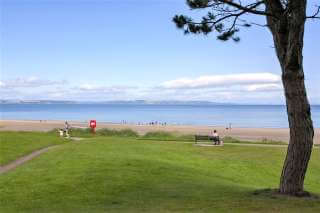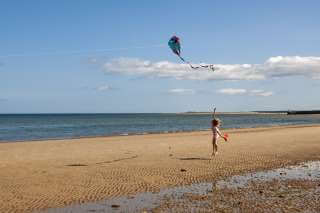 Stay in Nairn
Airports - Inverness 10 minutes by car,
Aberdeen 2 hours by car,
Edinburgh 3 hours by car
Nairn Station - 0.6 miles (15 minute walk)
Beach - 2 minute walk
Nairn Dunbar Golf Course - 0.5 miles,
Nairn Golf Course - 1 mile
Swimming pool - 10 minute walk
Adventure playground - 600 yards
Paddling pool and swings - 250 yards
Great bars and restaurants nearby
Supermarket and independent shops
Boat trips to see the dolphins
Award-winning sandy beach
2 championship golf courses
Cawdor Castle and Culloden Battlefield
Malt Whisky Trail
Accommodation:
Traditional cottages and villas in Nain, with views from all rooms across parkland to the dunes and award-winning beach beyond and views across the Moray Firth to the Black Isle, Sutors of Cromarty and Easter Ross.
Views north to the sea and west towards the famous Nairn bandstand and the spacious Nairn Links parklands. The streets are very quiet as they are used for local access only.
For one week in the middle of August, the area is transformed for the Nairn Highland Games, which has been running since 1869.
Directions:
If arriving by car from the west, including Inverness and the airport, drive through Nairn on the A96 until you get to a mini-roundabout, where there is a church on both the left and right. Turn left at the roundabout, onto Marine Road, following signs for Swimming Pool, Leisure Park and Central Beach.
If arriving by car from the east, including Aberdeen, Elgin or Forres, drive through Nairn on the A96, cross over the river Nairn, then after another 150m you will get to a mini-roundabout.
Parking: there is unrestricted parking on either side of Cumming Street or go round the corner onto Links Place/Society Street. You can also park in the beach parking area during the day, but there are signs warning that overnight parking is not allowed in that area.
If you arrive by train at Nairn station, there are paved streets for wheeled bags.
Bring beach toys provided – it wouldn't be a beach holiday without a bucket and spade!
Look for discounts for 7 days or more.
Short breaks and 2-3 day minimum stay.
To book a seaside self catering cottage in Nairn, see availability and prices above.
Cottages, Nairn IV, Speyside, Scotland

Nairn is a perfect base for a highland holiday: Beautiful views. After busy days exploring it was lovely to put our feet up in comfort, and we weren't disappointed at the local restaurants if we didn't feel like cooking. Our favourite way to start and end each day was with a lovely long walk on the beautiful beach and we'd certainly book to stay again ...
We stayed for three weeks. We really enjoyed the location and being able to walk to several very good restaurants and pubs. A very quiet and peaceful in the evenings except during the week of the Highland games and even then everything stopped at 10 pm.
We loved our stay. It was everything we could ever hope for. The park and beach are great fun. It was hard to leave!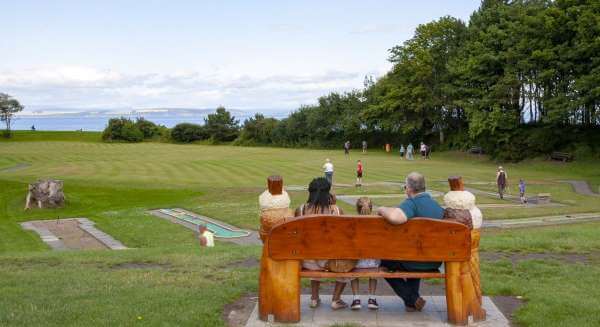 Self-catering holiday house on the beach
This seaside holiday house is perfect for a family holiday in Scotland. With the award-winning sandy beach just minutes away and one of two championship golf courses only a 10 minute walk this is an ideal place for a golfing holiday too!