Dundee city centre is full of vibe these days come and visit V&A
The city has everything you need and there is lots to explore. The Discovery and Unicorn ships, The V&A museum are well worth a visit and only a few minutes walking distance away. The two main shopping centres, The Wellgate and the Nethergate, are on the doorstep and the Keillor Mall is on the High Street.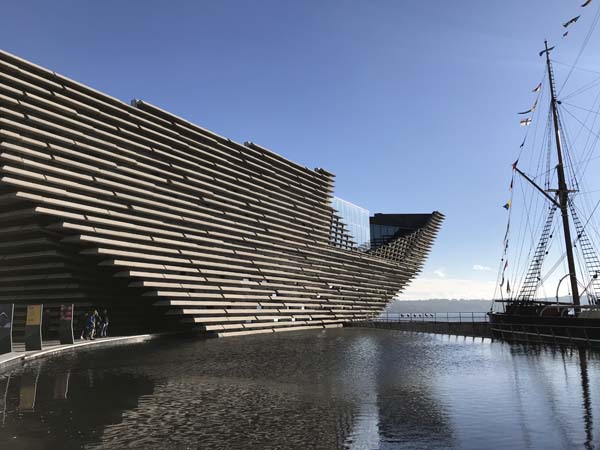 Special places to stay in Fife and Angus
Foodies will be in for a treat in Dundee! There is one of the finest Oriental supermarkets just two streets away. The New City Quay is 5 minutes away - great to have water so near - and boasts a wonderful fish restaurant and both Chinese and Indian restaurants. The Thai restaurant is in the opposite direction just next to the new fashionable Mal Maison Hotel (a wonderful place for an aperitif) and opposite the site of the new V&A Museum. There is a huge choice of restaurants to suit all budgets if you don't want to cook yourself!
There is a myriad of artistic opportunities available in the city - The Contemporary Arts Centre, The McManus/Albert Museum, The Dundee Rep Theatre, The Caird Hall for concerts and the Marryat Hall for dance. And if that isn't enough, you can go to Edinburgh in an hour and find even more culture!