Self-catering availability enquiries for
Sky Cottage, Rock House, Achianich, Kenmore
Bedrooms: 1 (kingsized double/twin). Sleeps: 2. Aberfeldy. Short breaks welcome.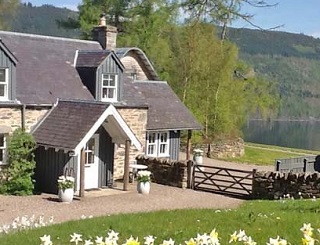 "We enjoyed our second stay in Sky Cottage even more than the first! See you next year." Robin and Mary - Hawaii

"We have loved everything about this beautiful little house with its spectacular view" Bethany and Paul - Lincs


Changeover days are Fridays or Mondays. Arrival time after 4pm; departure time 10.00am


Prices for Sky Cottage are:

a 3 night weekend break - £458
a 4 night weekday break - £578
and the complete week for - £918

"Sky Cottage surpassed our expectations in every way" Sheelagh and Richard - Jersey


.........................................................