Location of
The Green House, Glenelg, Wester Ross
Bedrooms: 1 four poster bed. Sleeps: 2. Glenelg. Well behaved pets only. Short breaks.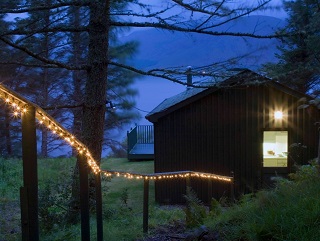 Use the controls on the left of the map to zoom in and out.
You can also drag the picture about with your mouse.
Holiday activities near Glenelg and things to see around Wester Ross
From the owner: Everyone LOVES the place , loads of 5 star reviews, and NOBODY does Adventures at Sea like us, been in tourism since 1976 !!.......... , (trips are on the house, value £300-£900 commercially)
My old stamping ground the Glenelg Inn is still very good for food, there's a proper kitchen at the green house, a huge gas bbq, and I can also take folk on wee cruises to kinloch lodge, inverie, applecross & plockton and again bbq's on lovely beaches like Gavin Maxwell's Sandaig (motor rib boat).
Explore Eilean Donan a 13th Century Castle
Visit Skye, recently voted '4th best island in the world by National Geographic magazine' and discover 'what's on'
The Otter hide
Relax and enjoy the hot tub with stunning views!