Self-catering availability enquiries for
Atholl Cottage, Nairn, Speyside
Bedrooms: 3 (1 ensuite king, 1 double, 1 bunks). Sleeps: 6 Nairn. Sorry, no pets. Short breaks welcome.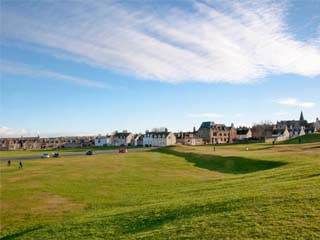 Atholl Cottage self-catering holiday rates vary by season from £90 to £150 per night

Change over day is flexible, arrive and depart any day.
Check in time: 16:00 (or earlier by arrangement).
Check out time: 10:00 (or later by arrangement).

Discount for 7 days or more.

Short breaks available: 4 day minimum stay, reduced to 3 days in off season.


Reviews:

5-stars (out of 5) by Christine in September 2018
Perfect base for a highland holiday: We received a warm friendly welcome and found the home to exceed our expectations. The beautiful views from every window add a lovely atmosphere to this well appointed and roomy house. After busy days exploring it was lovely to put our feet up in comfort, and we weren't disappointed at the local restaurants if we didn't feel like cooking. Our favourite way to start and end each day was with a lovely long walk on the beautiful beach and we'd certainly book to stay again ...

5-stars (out of 5) by Terry from USA in August 2018
We stayed for three weeks. Atholl Cottage was ideal for us and our friends. We really enjoyed the location and being able to walk to several very good restaurants and pubs. The owners were very flexible and able to take care of all our requests. Even though it is located a short distance from the High street, it was very quiet and peaceful in the evenings except during the week of the Highland games and even then everything stopped at 10 pm.

5-stars (out of 5) by Deborah in August 2018
Womdmerful: Scrupulously clean, convenient amenities, great decor. We loved our stay. It was everything we could ever hope for. The park and beach are great fun. The high street was a short walk away. It was hard to leave!

5-stars (out of 5) by Gabriele in June 2018
Sehr gemütliches schönes Feriendomizil!! Gut eingerichtet, herrliche Lage, freundlicher Vermieter - perfekter Urlaub!