Location of
Ardormie Farm Cottage, Blairgowrie, Perthshire
Bedrooms: 1 double. Sleeps: 2 + cot. Short breaks available. Pets welcome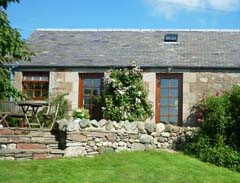 Use the controls on the left of the map to zoom in and out.
You can also drag the picture about with your mouse.
Holiday activities near Blairgowrie and things to see around Perthshire
Staying in Alyth, the cottage owners recommendations are:
The Wee Bear Cafe, brilliant for weekend brunch, great coffee and delicious baking.
The Glenisla Hotel, newly reopened but full of promise.
Things to do...
Glamis Castle, Outdoor Explore in Alyth (really recommend their kayak tours),
a day out in Dunkeld
, shops, the Aran Bakery, history, walks all rolled into one.