Location of
Achlian Cottage, Dalmally, Argyll
Bedrooms 2 (1 double + single, 1 twin). Sleeps 5. Dalmally. Short breaks welcome. Sorry no o pets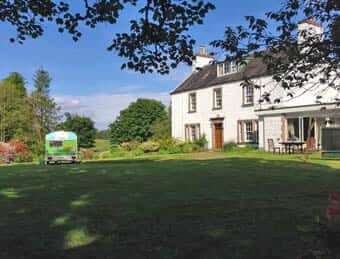 Use the controls on the left of the map to zoom in and out.
You can also drag the picture about with your mouse.
Holiday activities near Dalmally and things to see around Argyll
Achlian Cottage owners top recommendations:
Glencoe and Oban and Oban Distillery
Kilmartin Glen
Isle of Mull
Sealife Centre Barcaldine
Inveraray Castle
Inveraray Jail
Hollow Mountain
Bonawe Iron Furnace
Kilchurn Castle

Eat at The George Inveraray, Loch Fyne Oysters Cairndow, Ee'usk Oban, the shed on the pier Oban, Ardanaseig (very smart and can go across by boat from here).
There are local pubs that serve food too...